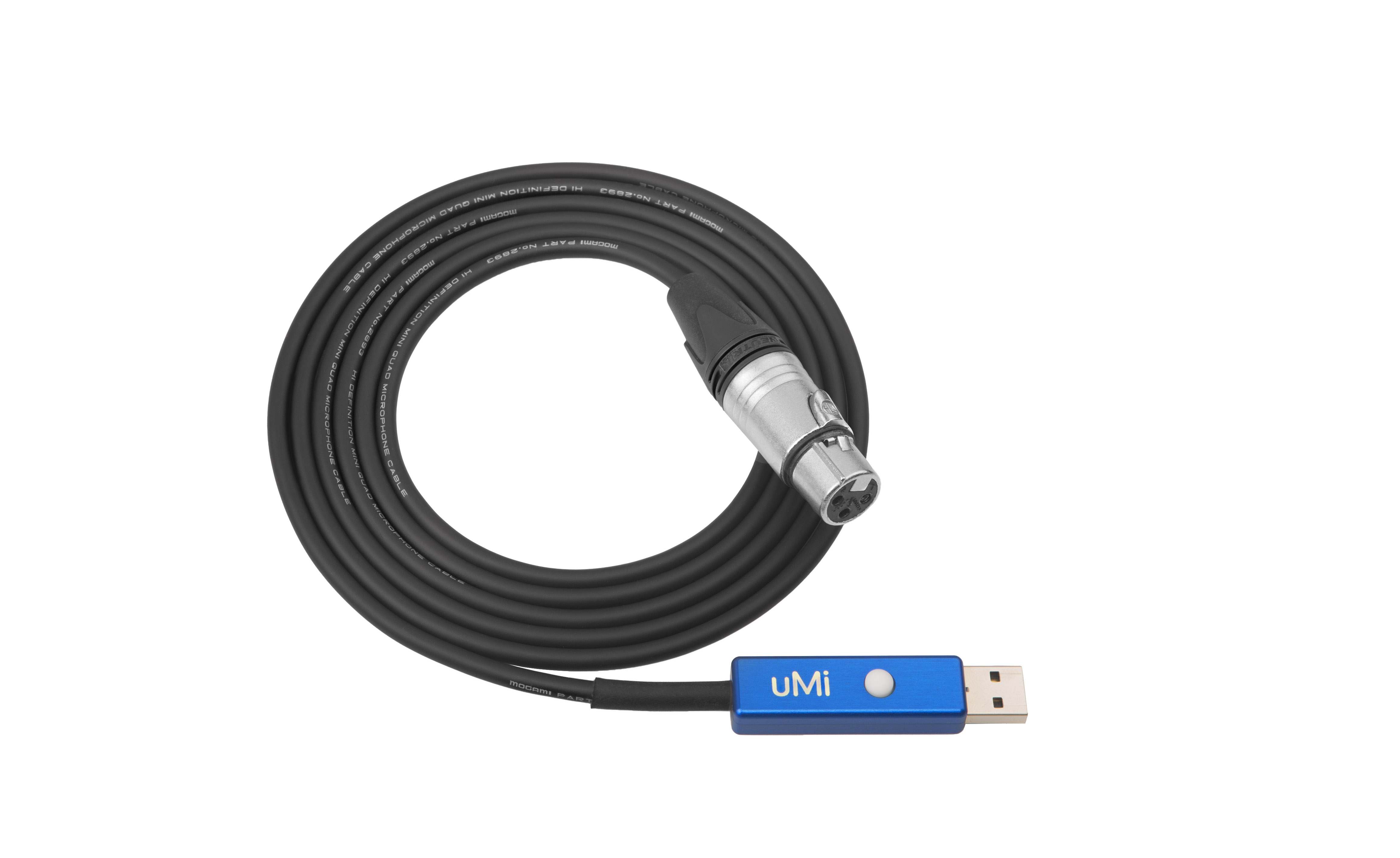 Elegant, robust hardware design using advanced manufacturing processes have produced an outstandingly durable unit, able to be used in the harshest of environments.
Natural, transparent analogue sound with high quality DSP, including Lo-cut, Phase, Parametric EQ, Gate and Limiter, ensures any microphone will always sound the same, whatever the circumstances or platform.
Outstanding quality DSP algorithms focused on mobile recording and broadcasting.
Saving presets within the device means its sound, colour and response can be adjusted with a simple push of a button. Presets can be adjusted and stored in the device via the intuitive uMi Control application for macOS and Windows.
Carefully selected audio components deliver uncompromising 24+1 bit/192 kHz sound quality with the lowest THD and high dynamic range.
Compatible with iOS, Android, macOS and Windows.
Flexible architecture means two uMi interfaces can be cascaded and used simultaneously in one system. Created with sport commentators in mind who, in many cases, need separate microphones.
Lockable gain ensures no surprise gain changes anymore when the user switches apps or OS.
Bus powered – no need for external power or batteries – with adjustable phantom power.